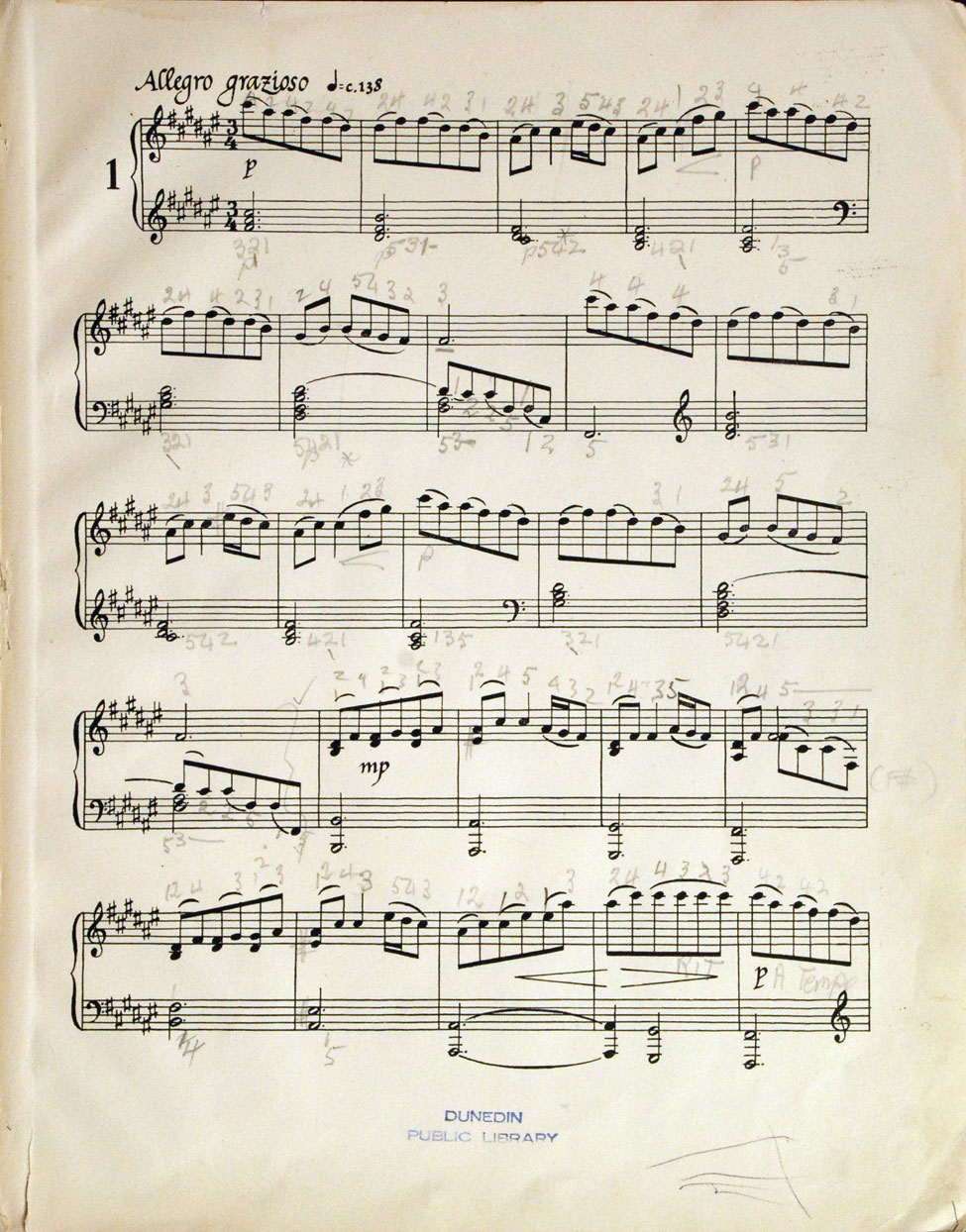 Douglas Lilburn. Four Preludes for Piano. Christchurch: The Caxton Press, 1945.
'Douglas Lilburn is the best known, as he is certainly the best, of New Zealand composers. His work is often heard, over the air or in the concert chamber; but it is to give people the opportunity of playing the music for themselves that these four striking preludes have now been published'.
A Christmas List (1945)
Lilburn attended Waitaki Boys High School, where he met fellow classmates Ian Milner, later a member of the Caxton Club Press, and Charles Brasch. He later spent six years in Christchurch from 1941 to 1947, where he mingled with members of The Caxton Press their circle, described by Lilburn as 'excellent people'.
The notation for Four Preludes was elegantly scripted by Leo Bensemann, himself a fine pianist. The review in the 11 August 1945 issue of The Press found 'The bold and clear printing … adds greatly to the attractiveness of the book, and moreover sets a high standard in music publication'.
Gordon Ogilvie. Denis Glover: His Life (Auckland: Random House New Zealand, 1999)